GRAND OPENING
DOLL ITS LIVING LAB
– A National Living Lab for Intelligent Traffic Systems
PROGRAMME
12.30 Arrival & Networking
13.00 Welcome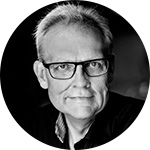 Steen Christiansen, Mayor, Albertslund Municipality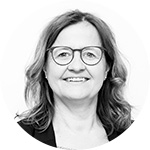 Christina Melvang, CEO, WE BUILD DENMARK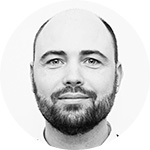 Teddy Sibbern Axelsen, Head of DOLL Living Lab
BLOCK 1: THE FUTURE OF MOBILTY; INVOLVING AN ECOSYSTM OF PARTNERS
How can we support the future of mobility? What are the needs of tomorrow and how can a living lab help address some of these needs and the challenges that lies ahead, both for cities, suppliers and advisors? Should cities, suppliers and advisors rethink how we address mobility today and if so, can DOLL Living Lab be a place where we activate this ecosystem to support e.g. systems thinking, coordination across road authorities? These are some of the questions that this section will explore. We will involve key actors from the mobility ecosystem, addressing their perspectives, needs, challenges and opportunities for the future of mobility.
13.15 Mobility Design & Hype Wars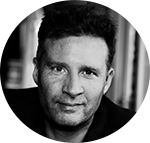 Jens Martin Skibsted, Global Partner, VP Foresight & Mobility at Manyone
Mobility design is in a transition phase. The preconditions for effective Urban Mobility have fundamentally changed. Urban planning, infrastructure seem to be the du jour answer, but traditional design is a big part of the answer. New transitional transportation typologies for cities are on the rise. However, new typologies seem to be guided more by hype than real needs and desirable lifestyles.
13.30 Introducing Design Thinking into Future Mobility Planning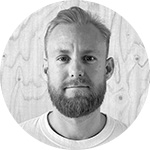 Robert Martin, Architect & PhD in future urban mobility, Head of Mobility, JAJA Architects
Discussions surrounding the future of mobility allow society to pose new questions as to how we should use our urban streets. Should streets merely be storage areas for privately owned cars? Or do advancements in active, micro, shared, and collective mobility technologies allow society to reclaim streets as new spaces for social and economic opportunities? And what new infrastructures and partnerships are required to support these new mobility systems? This presentation will provide an overview of JAJA Architects' work with the future of mobility, showcasing our designerly approach to projects that range from future visions of cities to pilot projects that tests these ideas at the human scale.
13.45 Panel Debate: How Can The Ecosystem of Partners Utilize a Testing and Experimentation Facility as DOLL Living Lab to Advance the Future of Traffic and Mobility?
How can a Living Lab be used as an instrument to support development, innovation and collaboration for the ecosystem's partners? What are the expectations to utilizing a Living Lab facility? How do we ensure that a Living Lab are a relevant innovation platform? What areas of ITS is particularly relevant for the future of ITS and mobility? What key challenges and opportunities is to be foreseen? This panel debate will highlight how to best utilize a Living Lab facility by and for the ITS partner ecosystem. 
Moderator: David Guldager
Panelists

Jens Martin Skibsted
Global Partner, VP Foresight & Mobility, Manyone

Jonas Hammershøj Olesen
Digital Planning & Mobility Director, COWI

Lene Krull
Traffic Management, The Danish Road Directorate

Søren Kolding
Managing Director, Swarco Denmark

Teddy Sibbern Axelsen
Head of DOLL Living Lab

 
Break
Networking, drinks & snacks
BLOCK 2: THE MOBILITY TRANSITION; ADDRESSING THE NEEDS OF TOMORROW THROUGH REAL LIFE EXAMPLES
14.30 Breakout sessions
Sustainable Mobilities in Livable and Intelligent Cities
Tech & AI: How to Work with the Next Level of Flexibility in ITS
Green mode: Creating Value from Mobility as a Service
Read more about the different sessions here
Break
Networking, drinks & snacks
BLOCK 3 – CITY GOVERNANCE AND FLEXIBLE MOBILITY MANAGEMENT
When governing smart sustainable cities, intelligent and flexible mobility management is argued to be a key instrument. With the help from city representatives and other experts we discuss main barriers and opportunities to for utilizing data-based and demand-driven instruments.
16.30 Connected Urban Development 2022; a Rotterdam Perspective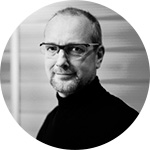 Bas Boorsma, CDO to the City of Rotterdam
16.45 Panel Debate: Demand-driven Approaches for Cites of Tomorrow; Opportunities and Barriers
How we can create a more demand-driven infrastructure based on different data sources from our city environment such as public transport, shared mobility services, micro-mobility and bicycles? Demand-driven infrastructure that are customized to the needs of the city and its citizens is possible to a much higher degree than what is seen today. Together with key industry actors we will during this panel debate explore the different possibilities of using mobility, transport and infrastructure data as input and knowledge in intelligent traffic systems and smart infrastructure. What are the needs from ITS suppliers, mobility operators and road authorities? How can we support the needs and solve challenges from the city's perspective? What points of awareness should cities have when creating tenders for their infrastructure? Join us when we explore some of these questions during the panel debate.

David Guldager, Moderator
Panelists
| | |
| --- | --- |
| Peter Andreas Rosbak, Head of Development, Movia | Jos van Vlerken, City of Copenhagen |
| Steffen Frølund, Chief Marketing Officer, GreenMobility | Bas Boorsma, Chief Digital Officer, City of Rotterdam |
| Gustav Friis, Project Manager, City of Aarhus | Jonas Hammershøj Olesen, Digital Planning & Mobility Director, COWI |
| Thomas Jansson, Director of Data and Analytics, Connected Cars |   |
OFFICIAL LAUNCH & DOLL BY NIGHT
To proper celebrate the official launch of this big milestone, we have made sure that the evening will be packed with exciting demonstrations, good food, music and networking. You will get the Living Lab experience, where partners in the lab are ready to demonstrate their innovative real-life cases. Together we provide a unique evening that explore your senses – touch, feel and see some of the leading Smart City solutions in real life.
During the evening you will hop on Smart City live demonstration tour, where bike taxies, driverless shuttles and micro mobility solutions will guide you around the lab.
17.30 Networking & food
18.30 Official Opening
19.00 Tour in the DOLL Living Lab
21.00 Evening ends
The conference was made in a collaboration between